LOCALHOST VS. CLOUD
LOCALHOST VS. CLOUD – COMPARED
For you to host your digital signage software package, you have two options available to you; cloud-based hosting and local hosting, and they each come with their pros and cons. You may find that some of your applications can only run on the cloud or local servers. In some situations, you may use a hybrid of the two options to get the most out of your package. The thing that matters most is to know what both options have to offer and which of the two is the best decision under your circumstances.
What is cloud hosting?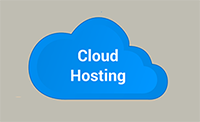 This kind of hosting relies on the infrastructure provided by a third party. At most times, you will find that the network infrastructure lies in the hands of a network operations center (NOC) at a different location from where you are. More often than not, the site of the NOC is not essential as there is likely to be situations that can affect the network such as earthquakes.
The factor that people consider when applying this model is whether your digital signage media players can communicate with the server. You see, once you finish setting up your media players, the next step is to connect them to the internet such that they can find the server by way of its internet address. Where this is possible, you should have no problem running your applications and the processes will run smoothly. As such, you can see that the process is quite simple.
What are the advantages of this method?
One factor that comes to mind when looking for hosting is how much money the process will require, and this can often get in the way of efficiency. An attractive feature about this strategy is that you will need minimal infrastructure to set up the system and this acts as an advantage to you, especially in a case where you are short on cash. You see, once you finish setting up your media players and connecting them to an existing network, your system can run as it will depend on a server that is already at work in the cloud.
Another thing that stands out regarding this hosting is the stability. Where most corporate server environments are just starting up and are yet to establish themselves, cloud hosted servers tend to be in state-of-the-art environments, thus assuring you of high-quality services in the long run. Are you worried about losing your data in case of a glitch? Well, another reason why people opt to use cloud-hosted servers is that they automatically back their data up to secure locations. In this way, digital signage providers look to data centers for such services at low costs and high security, and in turn, you as a client get to benefit from such measures.
Downsides
A stable internet connection is essential for services to run smoothly. As such, if there is a disruption in the internet connection, you cannot gain access to the network, and this affects things such as updates. It is also vital that you look for a provider who uses encryption as data transmission over the internet can get intercepted, which is risky for organizations dealing with sensitive data.
Use of cloud-based hosting
The E-sports industry is one of the areas in which cloud computing has become an important aspect. With the growth of participants in the industry, there has been a need to look for ways to meet the ever-growing demand, and that is where cloud hosting comes into the picture. Reliable hosting has made it easy for fans across the globe to catch every moment of these highly anticipated games and this has thus led to efficiency in the field.
Some hosting providers allow people in the E-sports industry to create their servers and this gives them the control they need to meet the needs of their clients. This flexibility also enables them to prevent situations of crashing owing to the high number of players and watchers across the world. As such, people can fix bugs as they play and this enables them to stay ahead of their opponents. It has therefore positively impacted the gaming industry.
Local hosting

In this approach, the digital signage server exists within a local area network or in the case of a corporation, an extensive area network. As such, unlike in the case of cloud-based hosting, the administrator gets to remain in control of the system. Initially, people relied on this method to set up their digital signage networks, and it involved components such as servers, receivers, screens, extenders, and network configurations.
What are the advantages to this system?
The main thing that separates this approach from cloud hosting is the aspect of security. You see, in an organization using local hosting, all data gets to remain within their firewall, and as such, a breach in security is very hard. However, with the use of encryption and the low costs associated with cloud servers, people are moving towards cloud hosting as they seek to reduce the amount spent on these services. However, in cases where the data in question is sensitive such as in the case of government agencies where security overrides costs, then local hosting is the only option available.
Downsides
This system may enable organizations to keep their data safe, but it comes with high costs regarding setting up and maintenance of the infrastructure required. Users also spend a lot of time in dealing with network issues, and it lacks flexibility regarding scalability. As such, an organization with branches in neighboring countries faces challenges as to how they can use a central network to lower the costs incurred.
Compared to cloud hosting, local hosting works best for environments where the information in question is of a highly sensitive nature, and there is a need for high security. In other circumstances, cloud hosting works best.